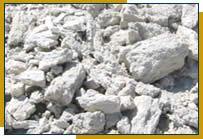 Humitech International Group, Inc. is an environmental company based in Dallas, TX. Founded in 2001, Humitech is the emerging leader in manufacturing and distribution of humidity control products. Since then
Humitech of North Georgia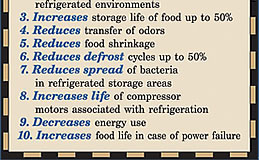 including country clubs, restaurants, hospitals, nursing homes, and even the University of Georgia to help provide the freshest food to their clients while maintaining the sanitation level required by the health inspectors and Haccp. We have a service team that personally visits your location every month to replace all filters. Our service team will do all they can to make sure your satisfied with the environment of your walk-in and reach-in coolers.
The secret is the mineral found in our product, which is a compound called Sorbite. In 1952 Sorbite was discovered in the Mohave Desert. It was many years until tests were preformed to find out more about the mineral Sorbite. In 1975 the mineral was put in a bag, placed in a plastic panel, and put in a refrigerator. From then on out the rest is history. Humitech of North Georgia has customers
Humitech has grown to be a worldwide company, with one of its largest franchises here in Georgia. Quickly Humitech of North Georgia has become the leading service industry providing humidity control.